Hotels for Sale, Motels for Sale, Property, and Other Investment Opportunities by A-1 Realty
A-1 REALTY - COMMERCIAL REAL ESTATE INVESTMENTS
Properties From $10,000,000 to $20,000,000
Updated -
For questions, click here to send an e-mail to A1- Realty
602 W. Midway Road Fort Pierce, Florida 34982 - U.S.A.
Phone (772) 971-7650 Fax (772) 468-1926
TO THE OWNERS OR SELLERS OF HOTELS, COMMERCIAL INVESTMENT PROPERTY, OR TRIPLE NET PROPERTIES,
ARE YOU THINKING OF SELLING? CALL US TODAY FOR A CONFIDENTIAL BROKER PRICE OPINION.
| Home | Contacts | up to $5,000,000 | 5 to $10,000,000 | 10 to $20,000,000 | Over $20,000,000 |Hotel Real Estate Investment Opportunities
| Gas Station Investments (page 1) | Long Term Triple Net | High-end Development | Residential Properties | High-end Residential |
| Land (Acreage) | Land (Acreage) (page 2) | Land (Acreage) (page 3) | Land (Acreage) (page 4) | Business Opportunities |
| Apartment Buildings | Hotel Management | Joint Ventures | Note Loans | Properties for Lease |
| Mobil Home Parks | Bank Foreclosure Opportunities |
---
Ref # 10220MM-079
Courtyard Marriott
Longview MSA Texas
Brand new. Opening Date January 2018
New Marriott Prototype four story hotel Generation 6 Design
103 guest rooms on 2.7 Acres
2,000 square feet of meeting space
Brand new Marriott Courtyards are rare in the transaction market place.
Price $14.5 Million
---
Ref # 10220MM-078
Available separately
Rare Gasoline Bulk Plant w/ 240,000 gallon storage Capacity & Distributorship
Selling 8 + million gallons yearly and other products in sales with approximately 300 accounts. Average $25 MIL yearly revenue.
Price: $16 Million including bulk plant
Headquarters, distributorship and all equipment, Accounts
---
Ref # 10220MM-077
Holiday Inn Airport Birmingham
Units: 220
Full-Service Hi-Rise Facility
Absentee Owned, Interior Corridor
Site: 2.73 Acres
Dominant hotel in airport market
Price $11,600,000 ( 50% of replacement cost)
Punchlist completed September 2017 (over 12 months of renovations totaling $3.6 Million)
---
Ref # 10220MM-076
Portfolio of 3 East Texas Hotels for sale (May be purchased separately)
2 Holiday Inn Express Hotels and 1 Candlewood
Owned by the original Developer
Net Income: $1,296,000
Price: $13,529,343 (9.5% Cap Rate)
---
Ref # 10220MM-075
25 Unit Luxury Hotel
Miami South Beach
Cash Machine doing well over $50,000 per unit in room revenue
Room revenue- $1,471,656
Net Income-$570,494
Price: $10,950,000
---
Ref # 10220MM-074
Downtown Tampa Florida Hotel
Irreplaceable High Barrier Downtown Location
200 unit Atrium Hotel
Complete renovation and reopened January 2016
Full service
Meeting and conference facilities
5 minutes from Tampa Airport
The property has rare & exceptional OP-1 zoning
Underperforming Hotel with Upside
Price $18.5M
---
Ref # 10220MM-073
Staybridge Suites
High Octane Hospital and University Location in Tyler Texas
Owned by the original Developer
Room Revenue $2,425,537
EBITDA $1,178,489
Asking Price $13M, 9% Cap Rate, Present Offers.
---
Ref # 10220MM-072
RARE Oceanfront Hotel, Palm Beach, FL
50 Unit Full-Service Oceanfront Hotel
Midrise Interior Corridor Facilty
Irreplaceable High Barrier to Entry Market
Exceptional Candidate for Boutique Upbranding.
Hotel is located directly next to hotels which rent for $525-$925 per night
Price: $11,000,000

---
Ref # 10220MM-071
Hotel Investment Opportunity
Courtyard Marriott
<![if !vml]>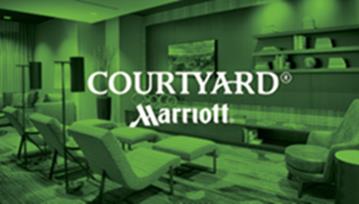 <![endif]>
Longview, Texas

Brand new, under construction Hotel forecast opening late December 2017, - January- February 2018

This Hotel is a new prototype four story hotel generation 6 design

The Facility has a total of 103 guest rooms and sits on 2.7 Acres

The hotel features 2,000 square feet of meeting space, large lobby, expanded breakfast area, business center, indoor swimming pool

Brand new Marriott Courtyards are rare in the transaction market place.

This is an opportunity to acquire a brand new Courtyard at an attractive cap rate to add to your investment portfolio

Price $14.5 Million
---
Ref # 10220MM-070
Single Tenant Investment Portfolio Opportunity
8 Dollar General Portfolio
$12,850,000
15 Year Leases in place
8 Dollar General Portfolio

Brand New Construction Stores

15 Year Leases, with five 5 year options

$12,850,000 Price

No Debt to assume

Serious Principals please, A1-realty@comcast.net

Dollar General is one of the largest discount retailers in the United States and the Nationís Top Dollar Store, literally a recession proof Tenant

The company opened 650 new outlets and remodeled or relocated 582 stores during fiscal 2013. During fiscal 2014, the company expects to open about 700 new stores, and to relocate or remodel about 500 stores.
---
Ref # 10220MM-068
Income Producing Office Building for sale
Nashville, TN
Filled with long term leases/government leases
86,000 Sq ft Office Building
Income$1,293,094 annually
Expenses $410,000
NOI $883,094
Purchase Price: $12,600,000
---
Ref # 10220MM-062
Hotel Investment Opportunity
Oceanfront Hotel, Southeast Florida
Units: 81 Full One-Bedroom Units (800 Sf Units)

Year Opened: 1989

Stories: Six-Story

Lot Size: 1 +/- Acre Ocean/Intracoastal

Utilities: Municipal

Pool: Outdoor

Parking: Ample / Covered Garage

Corridors: Interior

Franchise: Non-Affiliated

Electronic Locks: Yes

Fire Alarm: Hard-Wired Smoke Detectors

Tvís: 27Ē Cable/Satellite Tv

Telephones: Direct Dial W/Voice Mail/Dataports

Elevators: 2

Laundry:3 Commercial Washers 4 Commercial Dryers

Construction: Concrete Block/Stucco

Zoning: Gc-39 (Hotel/Motel)

Last Year Renovated: 2011

Guest Laundry: Yes

Epa: No Known Issues

Restaurant: Continental Breakfast

Meeting Facilities: Yes

Hvac: Individual Thru-The-Wall Units

Roof: Built-Up

Managers Apartment: N/A

Sprinklered: Yes

Condition: Aaa Three Diamond

Unit Size Avg: 600 Sf

O

ver $2 million in room revenue

Terms: Cash

Price: $15 Million
COMMENTS: Tremendous upscale resort Area.. Large units average 800 SF. The South-side units laid-out on "diagonal", to optimize Ocean views.
The sale includes RARE boat dock on Intracoastal across the street. Amazing Views of the Atlantic Ocean and of the Intercoastal Waterway.
There is 100 feet of frontage on the Atlantic Ocean and 100 feet of frontage on the Intracoastal Canal
---
South East hotel sales - many hotels and motels for sale
Long Term Triple Net Investment Properties, Gas Stations and Convenience store / Gas Station combos.

Sellers - Looking to sell ?
Call us
Southeastern I-95 Corridor Specialists
No other company has a larger buyer data base than us !
NETTING SELLER'S MORE
MONEY FOR THEIR PROPERTIES.
Hotel / Motel and Commercial Real Estate Brokerage
Need help with financing ?
Call us, We place commercial loans ! !
* OFFERS ARE ENCOURAGED *
** A-1 REALTY ARE TRANSACTIONAL BROKERS **


| Home | Contacts | up to $5,000,000 | 5 to $10,000,000 | 10 to $20,000,000 | Over $20,000,000 |Hotel Real Estate Investment Opportunities
| Gas Station Investments (page 1) | Long Term Triple Net | High-end Development | Residential Properties | High-end Residential |
| Land (Acreage) | Land (Acreage) (page 2) | Land (Acreage) (page 3) | Land (Acreage) (page 4) | Business Opportunities |
| Apartment Buildings | Hotel Management | Joint Ventures | Note Loans | Properties for Lease |
| Mobil Home Parks | Bank Foreclosure Opportunities |


"This site may contain links to other sites. These links are not necessarily endorsements by this site."
The gifs, images, and content displayed on this page are believed to be in the public domain.
If you see a file or image that you feel should not be displayed there for any reason,
please send email, and the file in question will be removed immediately.
This site would not intentionally infringe on any copyright.
FFor questions about this page contact SPTreece
Hotels & Motels for Sale, Property, Land, br> Land Development, and Other Investments by A-1 Realty
A-1 REALTY - COMMERCIAL REAL ESTATE INVESTMENTS
Hotel management, A1- Realty specializes in Florida hotels for sale, Florida motels for sale, motels, hotels, inns, FL hotels for sale, FL motels for sale, FL water frontage, Florida land, Florida real estate, investments property, gas station investments, gas stations, service stations, high-end residential properties, land, long term triple net property, triple net property, NNN, triple net properties, ocean development properties, ocean front, ocean property, port saint Lucie homes, real estate, real estate agent, residential, resort investments, resorts opportunities, rooms, treasure coast, water access, Waterfront Lots, Waterfront property, acreage, ranch, ranches, businesses for sale, Residential Acreage, commercial real estate, and development land for sale