Office Buildings, Misc Opportunities, Land, and other Properties
Hotels for Sale, Motels for Sale, Property, and Other Investment Opportunities by A-1 Realty
A-1 REALTY - COMMERCIAL REAL ESTATE INVESTMENTS
Updated -
For questions, click here to send an e-mail to A1- Realty
602 W. Midway Road Fort Pierce, Florida 34982 - U.S.A.
Phone (772) 971-7650 Fax (772) 468-1926
TO THE OWNERS OR SELLERS OF HOTELS, COMMERCIAL INVESTMENT PROPERTY, OR TRIPLE NET PROPERTIES,
ARE YOU THINKING OF SELLING? CALL US TODAY FOR A CONFIDENTIAL BROKER PRICE OPINION.

| Home | Contacts | up to $5,000,000 | 5 to $10,000,000 | 10 to $20,000,000 | Over $20,000,000 |Hotel Real Estate Investment Opportunities
| Gas Station Investments (page 1) | Long Term Triple Net | High-end Development | Residential Properties | High-end Residential |
| Land (Acreage) | Land (Acreage) (page 2) | Land (Acreage) (page 3) | Land (Acreage) (page 4) | Business Opportunities |
| Apartment Buildings | Hotel Management | Joint Ventures | Note Loans | Properties for Lease |
| Mobil Home Parks | Bank Foreclosure Opportunities |
---
Ref# - MOLP - 082
For Private Sale
520,000 SF Office Building Portfolio in Atlanta Georgia
Value add purchase opportunity with huge vacancy
<![if !vml]>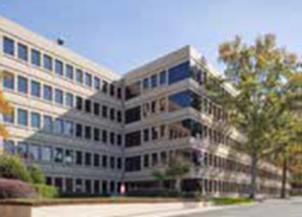 <![endif]>
<![if !vml]>

<![endif]>
Please note there is a large vacancy in this 520,000 + SF Office Park (over 20 acres)
This Sale is a strictly asset based sale, rock bottom price per Sq Ft.
Superb Value Add Deal via hands on operations and leasing Ownership
This Portfolio last sold for $69 million
---
Ref# - MOLP - 081
For Private Sale
Dallas, Texas
Development Opportunity with an Income stream in place.
<![if !vml]>

<![endif]>
<![if !vml]><![endif]>
41 acres (2 acre lake)

12 buildings (817.000 sq ft.)

5% cap rate (in place) while executing the redevelopment plan (current $4,542,818 net income)

Price: $82 million transaction

$100 per SF ($55 for buildings, $45 for land)
A superb staged redevelopment opportunity with focus on multi-family over retail, this is a
rare opportunity to purchase a tract of this size Dallas.
Great in place income that can be managed through re-development.
<![if !vml]><![endif]>
---
Ref# - MOLP - 080

Ho
Ho
Hotel & Investment Opportunities
South Florida Locations & Texas Locations
Investment Highlights

• 10.65 % Cap Rate
• Strong performer $410,055 Net Income after 4% management and 4% reserve deductions
• RevPAR Index: 110
• $3,850,000

A-1 Realty proudly offers to principals only an uncommon opportunity to purchase a 55 Unit Hotel in South Florida. For detailed information, please contact Agent for a Confidentiality Agreement. A1-realty@comcast.net
Investment Highlightsso:p>

• Single Tenant Industrial Net Lease Investment Opportunity
• Goodwill Distribution Facility
• Interstate Location
• Long Term Tenant with long base term remaining
Investment Highlightss

• 80 Unit Holiday Inn Express, 30 minutes outside of Dallas, TX
• 20% cash on cash Return w/assumable loan in place
• $910,226 Net Income
• $442,721 cash flow after your mortgage payment, assumable non-recourse mortgage in place
Investment Highlightss

• Hi-Occupancy Income producing Direct Oceanfront Home for sale in Vero Beach, Florida
• Wealthiest Zip Code in Florida
• 2-story oceanfront Beauty, 100 +/- feet of Direct Atlantic Oceanfrontage
• This Home brought in over $130,000 in income for the year ending 2015 with minimal marketing
Investment Highlightss

• 49 Unit Cash Cow Best Western
• EBITDA: $424,220 and Absentee owned
• 10% cap rate and 10 minutes from Florida Panhandle Airport
• over 40% Corporate Business
A-1 Realty Investmentss
602 W. Midway Rd
Fort Pierce, Florida 34982

CW Underhill
Acquisitions/Dispositions
772-468-3400
772-971-7650
chriswunderhill@gmail.com
---
Ref# - MOLP - 079

For Private Sale
Deepwater Marina in Southeast Florida
Marina, Apartments, and Commercial Site
<![if !vml]>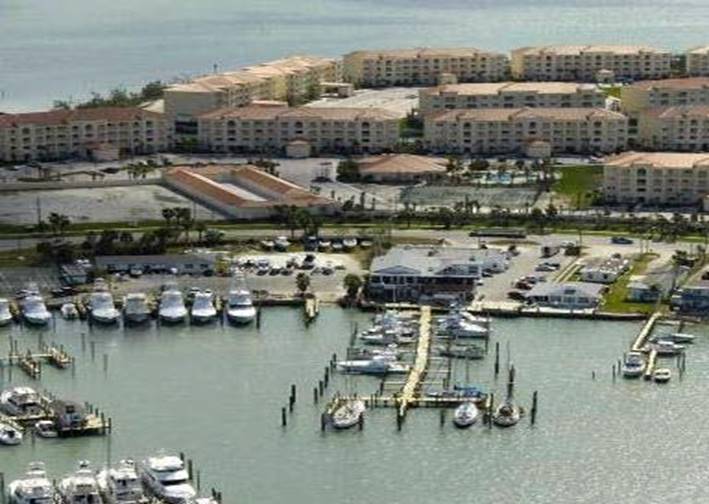 <![endif]>
LOCATION::
Southeast Florida
PRICE:
$3,600,000
INVESTMENT HIGHLIGHTS:
· Deep Water Port, Protected Direct Ocean Access Marina with Multi-family Component
· Approximately 1.43 Gross Acres – 210 feet of Water Frontage along the Inlet
· 39 Income Producing Boat Slips; 13 Income Producing Multi- Family Units; 5,000-sq. ft. Owner's Residence w/Pool
· Riparian Rights for possible expansion of approximately 40 Boat Dock Slips
· Significant Upside for Restored Occupancy
· Total of Five Income-Producing Components Marina | Multi-Family | Restaurant | Gas Station | Convenience Store
· Future Opportunity for Mixed-Use Waterfront Development
There is significant upside for new ownership for a long term opportunity for future development into an institutional class, mixed-use waterfront development while realizing income from multiple income sources.
---
Ref# - MOLP - 078
Investment Opportunity
Cash-Flowing Dairy Farm
A recession proof Investment in Central Florida
Price:

$2,900,000 (Not including Cattle) + Buyers premium

$3,650,000 (Includes Cattle) + Buyers premium

Buildings

Acreage: 419 Acres

Turn-Key Sale- to be sold with Income in Place and all equipment

Gross Income - $1.3 Million (Trailing 12 months ending May 2015)

Net Income - $316,000 (T-12 YE May 2015)

Upside: Room to grow this 40 + year established operation.
Comments: Long term established Cash Flowing Dairy Farm immediately available for sale. :p>
For detailed information, please contact Chris Underhill for a CA Agreement.
---
Ref# - MOLP - 077
Real Estate Investment Opportunity

Portfolio of 3 newer Class-A Strip Centers in Florida

$10,395,000

Net Income: $756,914
---
Ref# - MOLP - 076
Income Producing Office Building for sale
Nashville, TN
Filled with long term leases/government leases

86,000 Sq ft Office Building

Income$1,293,094 annually

Expenses $410,000

NOI $883,094

Purchase Price: $12,600,000
---
Ref# - MOLP - 073
CONFIDENTIAL SALE
For Private Sale
Southeast US
Institutional Quality Real Estate included with Sale
Principals only
Operating Car Dealership, confidential

Toyota branded

Brand compliant

No CapEx requirements

High margin store

EBITDA of $8.8M in 2013

Institutional Quality Real Estate included with Sale, or the option of purchasing the Business only is available

Purchase price 5.85 x Blue Sky estimated purchase $85-$105 Million (includes real estate)

Experienced Principals only with Resume and Proof of Funds, please email

A1-realty@comcast.net

for a CA Agreement.
---
Ref# - MOLP - 060
INVESTMENT OPPORTUNITY
Industrial Building with RAIL SPUR
Ft Pierce Florida
Acreage: 13.76 +/- Acres

Buildings: Main Building 12,000 SF

Storage Building 30,000 SF

(2) Storage Sheds 12,000 SF each

Zoning: I-1 (Light Industrial)

Utilities: Water - Public

Sewage - Private

Rail: Rail spur into site. Served by Florida East Coast RR

Price: $3,000,000
Racking inside buildings is NOT included in sale.
Racking can be purchased separately if desired.
---
Ref# - MOLP - 052
Development Opportunity
3,000 feet of Frontage in Interstate 4
2,800 feet of Frontage on US 192
Asking $19,436 per unit, bring all offers
This Development opportunity comes with rights to build 3,087 fully entitled units. There is a 919 unit former Hyatt Hotel that is operating on the nearly 77 acre Tract. The property is located just 1 mile away from Disney World and is just a short drive away from Universal Studios and other Kissimmee and Orlando tourist attractions. The property is centrally located in Kissimmee, directly across the street from the town of Celebration, making it the perfect base camp for customers wanting to make the most of their Orlando vacation. With easy access to all the Orlando tourist attractions, including shopping, dining, and entertainment venues, guests will enjoy the wide variety of things to do in the Orlando-Kissimmee area. Access and visibility are superb. The property is located in the Northeast Quadrant of I-4 and US 192. I-4 provides access to Tampa which is approximately 70 miles to the southwest. For more information and a Confidentiality Agreement, please contact Chris Underhill (772) 971-7650
---
South East hotel sales - many hotels and motels for sale
Long Term Triple Net Investment Properties, Gas Stations and Convenience store / Gas Station combos. br>
Sellers - Looking to sell ?
Call us
Southeastern I-95 Corridor Specialists
No other company has a larger buyer data base than us !
NETTING SELLER'S MORE
MONEY FOR THEIR PROPERTIES.
Hotel / Motel and Commercial Real Estate Brokerage
Need help with financing ?
Call us, We place commercial loans ! !
* OFFERS ARE ENCOURAGED *
** A-1 REALTY ARE TRANSACTIONAL BROKERS **


| Home | Contacts | up to $5,000,000 | 5 to $10,000,000 | 10 to $20,000,000 | Over $20,000,000 |Hotel Real Estate Investment Opportunities
| Gas Station Investments (page 1) | Long Term Triple Net | High-end Development | Residential Properties | High-end Residential |
| Land (Acreage) | Land (Acreage) (page 2) | Land (Acreage) (page 3) | Land (Acreage) (page 4) | Business Opportunities |
| Apartment Buildings | Hotel Management | Joint Ventures | Note Loans | Properties for Lease |
| Mobil Home Parks | Bank Foreclosure Opportunities


"This site may contain links to other sites. These links are not necessarily endorsements by this site."
The gifs, images, and content displayed on this page are believed to be in the public domain.
If you see a file or image that you feel should not be displayed there for any reason,
please send email, and the file in question will be removed immediately.
This site would not intentionally infringe on any copyright.
For questions about this page contact SPTreece
Hotels & Motels for Sale, Property, Land,
Land Development, and Other Investments by A-1 Realty
A-1 REALTY - COMMERCIAL REAL ESTATE INVESTMENTS
Hotel management, A1- Realty specializes in Florida hotels for sale, Florida motels for sale, motels, hotels, inns, FL hotels for sale, FL motels for sale, FL water frontage, Florida land, Florida real estate, investments property, gas station investments, gas stations, service stations, high-end residential properties, land, long term triple net property, triple net property, NNN, triple net properties, ocean development properties, ocean front, ocean property, port saint Lucie homes, real estate, real estate agent, residential, resort investments, resorts opportunities, rooms, treasure coast, water access, Waterfront Lots, Waterfront property, acreage, ranch, ranches, businesses for sale, Residential Acreage, commercial real estate, and development land for sale