Hotel Real Estate Investment Opportunities
Hotels, Motels, and Other Investment Opportunities by A-1 Realty
A-1 REALTY - COMMERCIAL REAL ESTATE INVESTMENTS
Updated -
For questions, click here to send an e-mail to A1- Realty
602 W. Midway Road Fort Pierce, Florida 34982 - U.S.A.
Phone (772) 971-7650 Fax (772) 468-1926
TO THE OWNERS OR SELLERS OF HOTELS, COMMERCIAL INVESTMENT PROPERTY, OR TRIPLE NET PROPERTIES,
ARE YOU THINKING OF SELLING? CALL US TODAY FOR A CONFIDENTIAL BROKER PRICE OPINION.
| Home | Contacts | up to $5,000,000 | 5 to $10,000,000 | 10 to $20,000,000 | Over $20,000,000 |Hotel Real Estate Investment Opportunities
| Gas Station Investments (page 1) | Long Term Triple Net | High-end Development | Residential Properties | High-end Residential |
| Land (Acreage) | Land (Acreage) (page 2) | Land (Acreage) (page 3) | Land (Acreage) (page 4) | Business Opportunities |
| Apartment Buildings | Hotel Management | Joint Ventures | Note Loans | Properties for Lease |
| Mobil Home Parks | Bank Foreclosure Opportunities |
---
Hotel Investment Opportunity Hotel Portfolio comes with Management in place
9% Cap Rate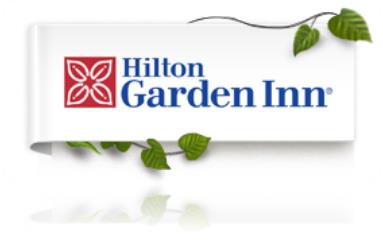 Private Off Market Acquisition Opportunity
Northeast Location
Both Hotels generate $3 Million in Combined Net Income
Deal Protocol: CA Agreement, Proof of Funds
This is NOT a Listed on the market opportunity available to the Public, this is a private acquisition opportunity to acquire 2 High Barrier to Entry Select Service Hotels
with management provided by an Institutional Quality Hotel Management Company.
Hotel Management Company expanding and seeking new Clients.
This deal being a springboard into multiple and various other Hotel Opportunities in the full and limited service arenas located from New York to Florida
---
** We sell the majority of our Inventory, off market, away from the Public Eye **
Sellers keep their sales discreet & Buyers can make an offer without it being bid up, or a call for higher/highest and best offers being made
We earn our fee only upon a successful closing, either from the Buyer or from the Seller
---
Some Owners Don't Wish Their Hotel Listed for Sale Publicly.
Contact us for Confidential Inventory, or for a price Option on the Hotel You Need Sold.
---
South East hotel sales - many hotels and motels for sale
Long Term Triple Net Investment Properties, Gas Stations and Convenience store / Gas Station combos.

Sellers - Looking to sell ?
Call us
Southeastern I-95 Corridor Specialists
No other company has a larger buyer data base than us !
NETTING SELLER'S MORE
MONEY FOR THEIR PROPERTIES.
Hotel / Motel and Commercial Real Estate Brokerage
Need help with financing ?
Call us, We place commercial loans ! !
* OFFERS ARE ENCOURAGED *
** A-1 REALTY ARE TRANSACTIONAL BROKERS **



| Home | Contacts | up to $5,000,000 | 5 to $10,000,000 | 10 to $20,000,000 | Over $20,000,000 |Hotel Real Estate Investment Opportunities
| Gas Station Investments (page 1) | Long Term Triple Net | High-end Development | Residential Properties | High-end Residential |
| Land (Acreage) | Land (Acreage) (page 2) | Land (Acreage) (page 3) | Land (Acreage) (page 4) | Business Opportunities |
| Apartment Buildings | Hotel Management | Joint Ventures | Note Loans | Properties for Lease |
| Mobil Home Parks | Bank Foreclosure Opportunities |
Copyright © A-1 Realty 1999-2016
Hotels & Motels for Sale, Property, Land, br> Land Development, and Other Investments by A-1 Realty
A-1 REALTY - COMMERCIAL REAL ESTATE INVESTMENTS
Hotel management, A1- Realty specializes in Florida hotels for sale, Florida motels for sale, motels, hotels, inns, FL hotels for sale, FL motels for sale, FL water frontage, Florida land, Florida real estate, investments property, gas station investments, gas stations, service stations, high-end residential properties, land, long term triple net property, triple net property, NNN, triple net properties, ocean development properties, ocean front, ocean property, port saint Lucie homes, real estate, real estate agent, residential, resort investments, resorts opportunities, rooms, treasure coast, water access, Waterfront Lots, Waterfront property, acreage, ranch, ranches, businesses for sale, Residential Acreage, commercial real estate, and development land for sale