Land or Acreage Investment Opportunities (Page 1)
Hotels for Sale, Motels for Sale, Property, and Other Investment Opportunities by A-1 Realty
A-1 REALTY - COMMERCIAL REAL ESTATE INVESTMENTS
Updated -
For questions, click here to send an e-mail to A1- Realty
602 W. Midway Road Fort Pierce, Florida 34982 - U.S.A.
Phone (772) 971-7650 Fax (772) 468-1926
TO THE OWNERS OR SELLERS OF HOTELS, COMMERCIAL INVESTMENT PROPERTY, OR TRIPLE NET PROPERTIES,
ARE YOU THINKING OF SELLING? CALL US TODAY FOR A CONFIDENTIAL BROKER PRICE OPINION.
| Home | Contacts | up to $5,000,000 | 5 to $10,000,000 | 10 to $20,000,000 | Over $20,000,000 |Hotel Real Estate Investment Opportunities
| Gas Station Investments (page 1) | Long Term Triple Net | High-end Development | Residential Properties | High-end Residential |
| Land (Acreage) | Land (Acreage) (page 2) | Land (Acreage) (page 3) | Land (Acreage) (page 4) | Business Opportunities |
| Apartment Buildings | Hotel Management | Joint Ventures | Note Loans | Properties for Lease |
| Mobil Home Parks | Bank Foreclosure Opportunities |
---
Ref # HERP-003
For Sale
1,000 Acres Palm Bay, Florida!
<![if !vml]>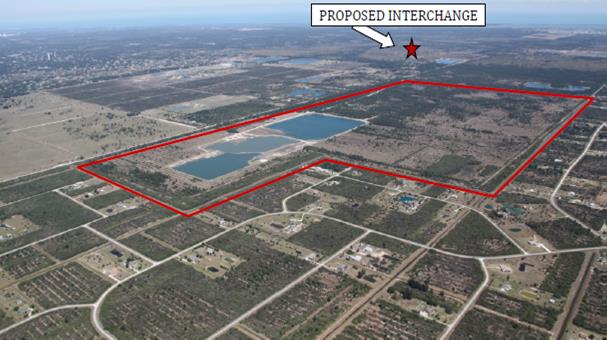 <![endif]>
LOCATION: 9790 Babcock Street, Palm Bay, FL

SIZE: 1,033 +/- total acres

COMMENTS: Land use is 1 unit per 2.5 acres allowing 453 +/- dwelling units. Property is located just south of the new St. Johns Heritage Parkway. The parkway extends from the Melbourne area with a terminus at the new interchange for 1-95 approximately one mile from the property. Mining permit is in place to dig an additional 5,000,000 cubic yards of fill.

UTILITIES: Water, sewer, electric, telephone

PRICE: $22,750,000.00 - 1033 +/- acres
---
Ref # HERP-002
10 Acres of Land with Huge Pond
Located Way out west of town in St Lucie County Florida
Extreme Private setting, get away from it all but still close to shopping and the Interstate!!
Asking $435,000 Bring offers!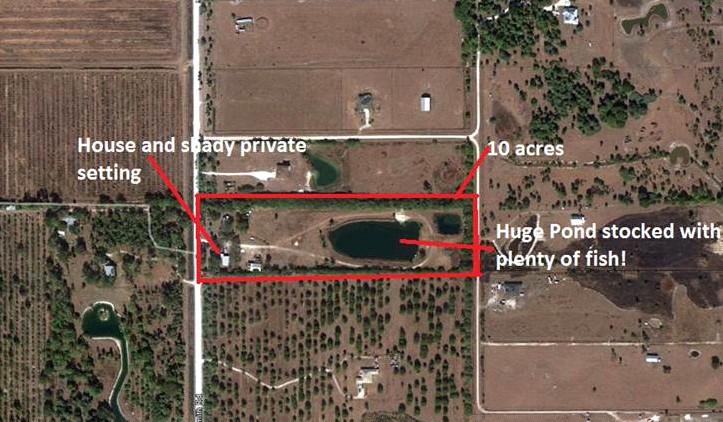 3 Bedroom 2 Bath Home 2,044 sq ft. Also on Property Large Storage Building 24x23' Sq!

9.54 Acres with Two ponds that are stocked with fish and are located in the rear of the property!

There is plenty of room on the property for horses, equestrian arenas or barns and etc!

This is a very unique one of a kind piece that offers extreme privacy and leisure!

Located West of the Turnpike on Hwy 70. $425,000 Bring all offers!

Showings must be discreet due to tenants on property!
---
Ref # LIO-039
950 units
Site plan approved and ready to build
Located on Florida's Treasure Coast

BRING OFFERS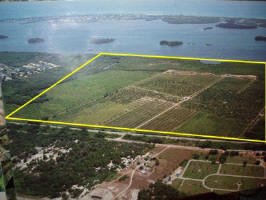 ---
SEEKING MORE LISTINGS - HUGE BUYER DATA BASE
PLEASE, SERIOUS SELLERS ONLY
---
South East hotel sales - many hotels and motels for sale
Long Term Triple Net Investment Properties, Gas Stations and Convenience store / Gas Station combos.

Sellers - Looking to sell ?
Call us
Southeastern I-95 Corridor Specialists
No other company has a larger buyer data base than us !
NETTING SELLER'S MORE
MONEY FOR THEIR PROPERTIES.
Hotel / Motel and Commercial Real Estate Brokerage
Need help with financing ?
Call us, We place commercial loans ! !
* OFFERS ARE ENCOURAGED *
** A-1 REALTY ARE TRANSACTIONAL BROKERS **


| Home | Contacts | up to $5,000,000 | 5 to $10,000,000 | 10 to $20,000,000 | Over $20,000,000 |Hotel Real Estate Investment Opportunities
| Gas Station Investments (page 1) | Long Term Triple Net | High-end Development | Residential Properties | High-end Residential |
| Land (Acreage) | Land (Acreage) (page 2) | Land (Acreage) (page 3) | Land (Acreage) (page 4) | Business Opportunities |
| Apartment Buildings | Hotel Management | Joint Ventures | Note Loans | Properties for Lease |
| Mobil Home Parks | Bank Foreclosure Opportunities |


"This site may contain links to other sites. These links are not necessarily endorsements by this site."
The gifs, images, and content displayed on this page are believed to be in the public domain.
If you see a file or image that you feel should not be displayed there for any reason,
please send email, and the file in question will be removed immediately.
This site would not intentionally infringe on any copyright.
For questions about this page contact SPTreece
Copyright © A-1 Realty 1999-2016
Hotels & Motels for Sale, Property, Land,
Land Development, and Other Investments by A-1 Realty
A-1 REALTY - COMMERCIAL REAL ESTATE INVESTMENTS
Hotel management, A1- Realty specializes in Florida hotels for sale, Florida motels for sale, motels, hotels, inns, FL hotels for sale, FL motels for sale, FL water frontage, Florida land, Florida real estate, investments property, gas station investments, gas stations, service stations, high-end residential properties, land, long term triple net property, triple net property, NNN, triple net properties, ocean development properties, ocean front, ocean property, port saint Lucie homes, real estate, real estate agent, residential, resort investments, resorts opportunities, rooms, treasure coast, water access, Waterfront Lots, Waterfront property, acreage, ranch, ranches, businesses for sale, Residential Acreage, commercial real estate, and development land for sale