Mobil Home Parks
Hotels for Sale, Motels for Sale, Property, and Other Investment Opportunities by A-1 Realty
A-1 REALTY - COMMERCIAL REAL ESTATE INVESTMENTS
Updated -

For questions, click here to send an e-mail to A1- Realty
602 W. Midway Road Fort Pierce, Florida 34982 - U.S.A.
Phone (772) 971-7650 Fax (772) 468-1926
TO THE OWNERS OR SELLERS OF HOTELS, COMMERCIAL INVESTMENT PROPERTY, OR TRIPLE NET PROPERTIES,
ARE YOU THINKING OF SELLING? CALL US TODAY FOR A CONFIDENTIAL BROKER PRICE OPINION.


| Home | Contacts | up to $5,000,000 | 5 to $10,000,000 | 10 to $20,000,000 | Over $20,000,000 |Hotel Real Estate Investment Opportunities
| Gas Station Investments (page 1) | Long Term Triple Net | High-end Development | Residential Properties | High-end Residential |
| Land (Acreage) | Land (Acreage) (page 2) | Land (Acreage) (page 3) | Land (Acreage) (page 4) | Business Opportunities |
|

Apartment Building

s | Hotel Management | Joint Ventures | Note Loans | Properties for Lease |
| Mobil Home Parks | Bank Foreclosure Opportunities |
---
Ref# - MHP - 009
Mobile Home Park Investment Opportunity
South Florida Okeechobee
Property: 57 units, Hwy 78 W. Okeechobee Florida

Year Established: Long Term

Type of Park: Adult

Number of Spaces: 57 (50% Mobile Home, 50% RV)

Vacant Spaces: 9

Lot Size: Predominately Single Wide

Type of Ownership: Fee Simple

Utilities: City Water & Septic (Tenants pay for everything except for water which will change once Seller finishes meters.

Water: City or Well? City

Electric: City Paid by: Tenant

Gas: No

Sewer or Septic: Septic

Trash: ____ Dumpster?

Price: $990,000

Down Payment: Owner financing or all cash: Cash

Price per Space: $17,368

Resident Owned Mobiles: 3 Park owned Homes

GRM - $15,000 per month

Net Operating Income - $10,000 per month

CAP Rate 12% Cap Rate
---
Ref# - MHP - 008
Mobile Home Park Investment Opportunity
South Florida Okeechobee
10% Cap Rate
Property: 24 units SE 36th Street Okeechobee Florida

Year Established: Long Term

Type of Park: Family

Number of Spaces: 24

Vacant Spaces: 0

Lot Size: Individual Parcel IDís

Type of Ownership: Fee Simple

Utilities: City Water & Septic (Tenants pay for everything except for water which will change once Seller finishes meters.

Water: City or Well? City

Electric: City Paid by: Tenant

Gas: No

Sewer or Septic: Septic

Trash: __Dumpster?

Price: $575,000

Down Payment: Owner financing or all cash: Cash

Price per Space: $ 23,958

Resident Owned Mobiles: All

GRM - $7,000 per month with $2,000 expenses per month

Net Operating Income - $5,000 per month

CAP Rate 10%
---
Ref# - MHP - 007p class="auto-style23">For Private Sale
32 Acres on US Hwy 1
Southeast St. Lucie Florida, US Hwy 1 Location
former Class -A- 224 unit over 55+ Mobil Home Park :: $15,000 per unit
<![if !vml]>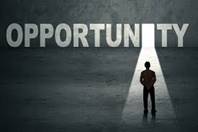 <![endif]>
∑ Former 224 Unit over 55+ Mobil Home Park
∑ US Hwy 1 St Lucie County Location
∑ 32 Acres (fee simple)
∑ City Water and City Sewer
∑ This property last sold for $20 Million, however available today at $15,000 per unit
∑ Can also be redeveloped into a number of other uses.
∑ Outparcel out front is available separately.
---
Ref# - MHP - 006
Real Estate Investment Opportunity
2 Florida Mobile Home Parks
Both uniquely located and priced firm
Established and always running full
Western Palm Beach MSA Location
35 Units (all Tenant owned!) no park opened units

City Utilities (none private!)

100% consistent occupancy since the 1980's (very well established)

Firm Price: 9.5% cap rate or $775,000

Tenants pay for everything; you get to collect their rent!
Located in the 2nd largest city in Florida
Over 3 Acres, 8.24% Cap Rate
30 Unit Mobil Home Park, Hot Palm Bay Location
Purchase Price: $1,300,000

Property Type: Mobile Home Park

Property Size: 3.38 Acres (147,232 SF)

Total Units: 30
Mobile Home Units: 28

Apartment Units: 2 (2 bd./3bd.)
Vacant Mobile Homes: 3

Occupancy: 90%

Price per pad: $43.333

Price SF/Land: $8.83

CAP RATE: 8.24%
---
Ref# - MHP - 005
For Private Sale:
600 units Mobil Home Park
East Coast Florida Location
$1,450,000 NET INCOME
85% occupancy - Only 1 park owned unit!
<![if !supportLists]>

<![endif]>

600 unit Mobil Home Park, just minutes to the Beaches

$1,450,000 Net Income

510 units rented out of 600 total

$20 Million + Buyers premium
∑ Serious Principals please, contact A1-realty@comcast.net
---
Ref# - MHP - 004
15 pad Mobile Home Park 100% rented
Vero Beach, FL
15 minutes from the ocean
Acres: 5.00 +/- Acres 163' X 1336' +/-
Zoned: IG: General Industrial
Comments: Good Cash Flow with 15 Mobils. Plans for outside Storage area in the back.
Lift station on Well
Price: $650,000
$49,000 Net Income
OWNER FINANCING AVAILABLE WITH $150K DOWN contact A1 Realty
---
South East hotel sales - many hotels and motels for sale
Long Term Triple Net Investment Properties, Gas Stations and Convenience store / Gas Station combos.

Sellers - Looking to sell ?
Call us
Southeastern I-95 Corridor Specialists
No other company has a larger buyer data base than us !
NETTING SELLER'S MORE
MONEY FOR THEIR PROPERTIES.
Hotel / Motel and Commercial Real Estate Brokerage
Need help with financing ?
Call us, We place commercial loans ! !
* OFFERS ARE ENCOURAGED *
** A-1 REALTY ARE TRANSACTIONAL BROKERS **


| Home | Contacts | up to $5,000,000 | 5 to $10,000,000 | 10 to $20,000,000 | Over $20,000,000 |Hotel Real Estate Investment Opportunities
| Gas Station Investments (page 1) | Long Term Triple Net | High-end Development | Residential Properties | High-end Residential |
| Land (Acreage) | Land (Acreage) (page 2) | Land (Acreage) (page 3) | Land (Acreage) (page 4) | Business Opportunities |
| Apartment Buildings | Hotel Management | Joint Ventures | Note Loans | Properties for Lease |
| Mobil Home Parks | Bank Foreclosure Opportunities |


"This site may contain links to other sites. These links are not necessarily endorsements by this site."
The gifs, images, and content displayed on this page are believed to be in the public domain.
If you see a file or image that you feel should not be displayed there for any reason,
please send email, and the file in question will be removed immediately.
This site would not intentionally infringe on any copyright.
For questions about this page contact SPTreece
Hotels & Motels for Sale, Property, Land,
Land Development, and Other Investments by A-1 Realty
A-1 REALTY - COMMERCIAL REAL ESTATE INVESTMENTS
A1- Realty specializes in Florida hotels for sale, Florida motels for sale, motels, hotels, inns, FL hotels for sale, FL motels for sale, FL water frontage, Florida land, Florida real estate, investments property, gas station investments, gas stations, service stations, high-end residential properties, land, long term triple net property, triple net property, NNN, triple net properties, ocean development properties, ocean front, ocean property, port saint Lucie homes, real estate, real estate agent, residential, resort investments, resorts opportunities, rooms, treasure coast, water access, Waterfront Lots, Waterfront property, acreage, ranch, ranches, businesses for sale, Residential Acreage, commercial real estate, and development land for sale