Hotel Investment Opportunities and Properties Over $20,000,000
Hotels for Sale, Motels for Sale, Property, and Other Investment Opportunities by A-1 Realty
A-1 REALTY - COMMERCIAL REAL ESTATE INVESTMENTS
Updated -

For questions, click here to send an e-mail to A1- Realty
602 W. Midway Road Fort Pierce, Florida 34982 - U.S.A.
Phone (772) 971-7650 Fax (772) 468-1926
TO THE OWNERS OR SELLERS OF HOTELS, COMMERCIAL INVESTMENT PROPERTY, OR TRIPLE NET PROPERTIES,
ARE YOU THINKING OF SELLING? CALL US TODAY FOR A CONFIDENTIAL BROKER PRICE OPINION.


| Home | Contacts | up to $5,000,000 | 5 to $10,000,000 | 10 to $20,000,000 | Over $20,000,000 |Hotel Real Estate Investment Opportunities
| Gas Station Investments (page 1) | Long Term Triple Net | High-end Development | Residential Properties | High-end Residential |
| Land (Acreage) | Land (Acreage) (page 2) | Land (Acreage) (page 3) | Land (Acreage) (page 4) | Business Opportunities |
|

Apartment Building

s | Hotel Management | Joint Ventures | Note Loans | Properties for Lease |
| Mobil Home Parks | Bank Foreclosure Opportunities |
---
Ref # O20MM-084
5-Star Luxury Resort Investment Opportunity
Southern California

| | |
| --- | --- |
| Units: 250 | Year opened: 2006 |
| Stories: Mid-rise | Site size: 230 acres |
| Utilities: municipal | Pool: multiple pools |
| Franchise: AAA five diamond independent | Spa: 5-star spa, 20,000 sf |
| Golf clubhouse: 50,000 sf | Retail: 4,500 sf |
| Meeting space: 30,000 sf | Golf course: 18-hole |
| Tennis courts: yes | Fitness facilities: yes |
| Lounge: multiple | Last year renovated: 2012 |
| Wine cellar: yes | EPA: No known issues |
| Restaurant: multiple, 5-star/5-diamond | Upside: Property comes with Entitlements |
| Adr: $325 | Revpar: $512 |
| Price: $275 million | Income: $46,549,648 |
COMMENTS: This is a true AAA Five Diamond Forbes Rated Resort. The Property operates without a Franchise Affiliation and comes with Entitlements in place.
For detailed information, please contact Chris Underhill for a Confidentiality Agreement. Resume and proof of funds will also be required. Other Seller mandated Protocol will be required to access detailed books and records. This is a rare opportunity to acquire a true AAA Five Diamond Resort at a fraction of its Replacement Cost.
---
Ref # O20MM-083
Hotel Investment Opportunity
COURTYARD BY MARRIOTT
A unique opportunity to acquire a fee simple interest in a newly-constructed and opened 159-room Courtyard by Marriott hotel at an asking price of $35 Million. The Hotel is situated on a rectangular 2.86-acre site in close proximity to a Municipal Airport.
Construction of the Hotel commenced in June of 2012 and is completed with the Hotel open for business to the general public on Feb 2013. Hotel amenities include, among other things, meeting space, an oversized gym, an outdoor pool and space, and an activity lawn.
The hotel will stabilize to 76% occupancy in year one and run a minimum of a $127 ADR. The Hotelís competitive market set consists primarily of older hotel stock. In fact, the Hotel will be the newest project delivered in the area within the past 10 years.
The foregoing projections assume that the Hotel will enter the market near the occupancy and ADR levels currently being achieved in the competitive set.
For more information, please contact Chris Underhill for a CA Agreement. chris@a1realty.biz , 772-971-77650
---
Ref # O20MM-081
Hotel Investment Opportunity
Midwest location
2 Franchised Hotel Package
250 total units
Both hotels are less than 10 years old
The hotels are grossing over $10 million in room revenue for 250 rooms
and netting $4,988,000 with an EBITDA of $4,646,000. (Year ending 2012)
Priced at $33 Million for a true 14% cap rate
Serious and qualified inquires only please
---
Ref # O20MM-079
SOLD
Hotel Investment Opportunity
5-Hotel Portfolio
Seller Will Sell Hotels Individually
UNDER CONTRACT

Hampton Inn
Running 58.4% @ $86.94
Fairfield Inn & Suits
Marriott
Running 71% @ $90.64
Holiday Inn Express #1


Holiday Inn Express #2

#1 Running 36.6% @ $84.52

#2 Running 63.2% @ $81.65

Hampton Inn & Suits
Running 50.2% @ $113.03
Southeast US Locations
$33.4 Million
498 Total Units
---
Ref # O20MM-078
PENDING
(We Have Other Oceanfront Hotels in our Inventory)

Hotel Investment Opportunity

193 ft. of Oceanfrontage

Oceanfront Hotel Southeast Florida Top Location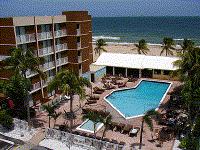 | | |
| --- | --- |
| Units: 150 | Year Opened: 1975 |
| Stories: Five | Lot Size: 3 +/- Acres |
| Utilities: Municipal | Pool: Outdoor / Heated |
| Parking: Ample / Above-Ground | Corridors: Double-Loaded Interior |
| Franchise: Non-Affiliated | Electronic Locks: Yes |
| Fire Alarm: Hard-Wired Smoke Detectors | TVís: 27Ē Cable/Satellite Tv |
| Telephones: Direct Dial W/Voice Mail | Elevators: Yes |
| Laundry:3 Commercial Washers 4 Commercial Dryers | Construction: Concrete Block/Stucco |
| Zoning: General Commercial (39) | Last Year Renovated: 2009 |
| Guest Laundry: N/A | Epa: No Known Issues |
| Restaurant: Yes | Managers Apartment: N/A |
| Meeting Facilities: Yes | Price: $25,000,000 |
| Occupancy: 50.85% | Adr: $84.97 |
| Sprinklered: Yes | Key Cost: $166,666 |
| Condition: Excellent | Terms: Owner Financing Available |
| Revpar: $43.20 | Room Revenue: $2,317,958 |
COMMENTS: This Hotel sits upon one of the most outstanding beaches in Florida. Between the beach and A1A, this beachfront resort has a casual atmosphere that draws families and vacationing travelers from all over the world. The hotel has a five-story main building (with front desk, main restaurant, and cocktail lounge), a five-story beachfront building, and a two-story building. The hotel offers direct oceanview rooms, partial oceanview rooms and poolside rooms. For more information please contact Chris@a1realty.biz
---
South East hotel sales - many hotels and motels for sale
Long Term Triple Net Investment Properties, Gas Stations and Convenience store / Gas Station combos.

Sellers - Looking to sell ?

Call us
Southeastern I-95 Corridor Specialists
No other company has a larger buyer data base than us !

NETTING SELLER'S MORE
MONEY FOR THEIR PROPERTIES.
Hotel / Motel and Commercial Real Estate Brokerage
Need help with financing ?
Call us, We place commercial loans ! !
* OFFERS ARE ENCOURAGED *
** A-1 REALTY ARE TRANSACTIONAL BROKERS **


| Home | Contacts | up to $5,000,000 | 5 to $10,000,000 | 10 to $20,000,000 | Over $20,000,000 |Hotel Real Estate Investment Opportunities
| Gas Station Investments (page 1) | Long Term Triple Net | High-end Development | Residential Properties | High-end Residential |
| Land (Acreage) | Land (Acreage) (page 2) | Land (Acreage) (page 3) | Land (Acreage) (page 4) | Business Opportunities |
| Apartment Buildings | Hotel Management | Joint Ventures | Note Loans | Properties for Lease |
| Mobil Home Parks | Bank Foreclosure Opportunities |


"This site may contain links to other sites. These links are not necessarily endorsements by this site."
The gifs, images, and content displayed on this page are believed to be in the public domain.
If you see a file or image that you feel should not be displayed there for any reason,
please send email, and the file in question will be removed immediately.
This site would not intentionally infringe on any copyright.
For questions about this page contact SPTreece
Copyright © A-1 Realty 1999-2014
Hotels & Motels for Sale, Property, Land,
Land Development, and Other Investments by A-1 Realty
A-1 REALTY - COMMERCIAL REAL ESTATE INVESTMENTS
A1- Realty specializes in Florida hotels for sale, Florida motels for sale, motels, hotels, inns, FL hotels for sale, FL motels for sale, FL water frontage, Florida land, Florida real estate, investments property, gas station investments, gas stations, service stations, high-end residential properties, land, long term triple net property, triple net property, NNN, triple net properties, ocean development properties, ocean front, ocean property, port saint Lucie homes, real estate, real estate agent, residential, resort investments, resorts opportunities, rooms, treasure coast, water access, Waterfront Lots, Waterfront property, acreage, ranch, ranches, businesses for sale, Residential Acreage, commercial real estate, and development land for sale