Hotels for Sale, Motels for Sale, Property, and Other Investment Opportunities by A-1 Realty
A-1 REALTY - COMMERCIAL REAL ESTATE INVESTMENTS
Properties Up To $5,000,000
Updated -
For questions, click here to send an e-mail to A1- Realty
602 W. Midway Road Fort Pierce, Florida 34982 - U.S.A.
Phone (772) 971-7650 Fax (772) 468-1926
TO THE OWNERS OR SELLERS OF HOTELS, COMMERCIAL INVESTMENT PROPERTY, OR TRIPLE NET PROPERTIES,
ARE YOU THINKING OF SELLING? CALL US TODAY FOR A CONFIDENTIAL BROKER PRICE OPINION.
|
Home
|
Contacts
|
up to $5,000,000
|
5 to $10,000,000
|
10 to $20,000,000
|
Over $20,000,000
|
Hotel Real Estate Investment Opportunities
|
Gas Station Investments (page 1)
|
Long Term Triple Net
|
High-end Development
|
Residential Properties
|
High-end Residential
|
|
Land (Acreage)
|
Land (Acreage) (page 2)
|
Land (Acreage) (page 3)
|
Land (Acreage) (page 4)
|
Business Opportunities
|
|
Apartment Building

s
|
Hotel Management
|
Joint Ventures
|
Note Loans
|
Properties for Lease
|
|
Mobil Home Parks
|
Bank Foreclosure Opportunities |
Hotel Investment Opportunity
Holiday Inn Express
East Coast Location
70 units
$9.5 Million Asking Price
$2.2 million Room Revenue (12 months ending December 2012)
$900,000 Net Income
10 years left on Flag
Hotel Investment Opportunity
Holiday Inn Express East Coast Location
<![if !vml]>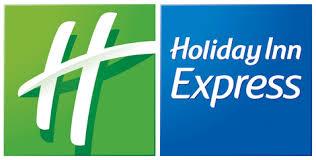 <![endif]>
East Coast Location located adjacent to Medical Center
120 units
Awarded Best Renovation by IHG
$2,541,879 million Room Revenue (12 months ending December 2012)
$930,000 Net Income
8% cap asking price
---
Ref # 025MM-072
SOLD
Hotel Investment Opportunity
Mobile Alabama
Priced at only 1.92 GRM X Room Sales
Asking price $1,650,000
83 unit Corporate owned Economy Lodging Property immediately available for sale.
Seller is selling as the asset doesn't fit its portfolio. 1.43 acres with pre-paid ground lease with 26 years remaining on term. Land lease owners will extend land lease. Franchise has 10 years remaining on term. Priced at only 1.92 GRM or $1,650,000. The area where the hotel is located is considered to be the area's primary commercial area as it includes two regional malls and a large inventory of office space. Neighborhood is approximately 90% developed and characterized by a combination of medium to high density commercial and industrial developments providing barriers to entry. All guestrooms at the hotel feature air conditioning, refrigerators and microwaves. Wireless Internet access is complimentary.
The hotel runs a high occupancy of 79.62% with an ADR of $35.41.
Contact Chris@a1realty.biz
<![if !vml]>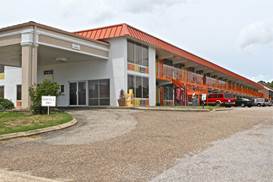 <![endif]>
---
Ref # 025MM-071
Hotel Investment Opportunity
Mobile Alabama
199 units includes 27 Suites
The property not affiliated with any franchise, and grossed $1.7 million in total revenue for the 11 months ending November 2012
Hotel produced $1,250,000 room revenue, for the 11 months ending November 2012
Asking $4 million, however Owner will consider an offer of $3.5 Million for an all cash quick closing
---
Ref # 025MM-070
SOLD for $3,250,000
60 unit apartment complex in Ft Myers Florida
$250,000 net income
100% occupied and completely renovated
Asking $3.3 million, offers will be entertained
---
Ref # 025MM-069
73 pad Mobile Home Park for sale in Southeast Florida
$300,000 Net income
60 mobiles all leased up, upside exists in bringing in more mobils to fill the remaining pads.
Asking $2.25 Million; make offer
13.3% cap rate
---
Ref # 025MM-067
Under Contract
Hotel Investment Opportunity
Waterfront Florida Location
| | |
| --- | --- |
| Rooms: 70 | Year Opened: 2000 |
| Stories: 4 | Lot Size: 1 Acre +/ |
| Franchise: Independent | Internet: Free Wireless High-Speed |
| Utilities: Municipal | Pool: Outdoor / Heated |
| Parking: Above Ground & Adequate | Corridors: Interior / Double Loaded |
| Fire Alarm: Hard-Wired Smoke Detectors | TV's: 27" Premium Cable Channels |
| Hvac: Individual Ptac Units, | Roof: Built up |
| Telephones: Dataport Telephones | Elevators: Yes |
| Fitness Facilities: Room Available | Construction: CBS |
| Zoning: Commercial / 3900 | Last Year Renovated 2009 |
| Guest Laundry: Yes | EPA: No known issues |
| Restaurant: Continental Breakfast Only | Meeting Facilities: Room Available |
| Sprinklered: Yes | Managers Apt: N/A |
| Price: $4.69 Million | Boat Slips: 5 |
| Key Cost: $67,000 | OAR: $86.32 @ 52.05% |
COMMENTS: Ultra spectacular location on the water in Southeast Florida, doing business as an Independent.
Hotel has 5 boat slips. Very brandable property. Please contact Chris Underhill for more information.
---
Ref # 025MM-066
SOLD
50 unit Oceanfront Hotel
Asking price $4.8 Million
Interior Corridors
Full service
Former select service flag, (can be reflagged)
Restaurant and lounge on the 4th floor with great ocean views
---
Ref # 025MM-065
Non-Performing $18 million Residential Pool of 1st Mortgages in New Jersey There are 52 loans with an average balance $340,000. All located in New Jersey. This Loan portfolio can be purchased at a great discount.

Non-Performing Loan on a 90 unit Hampton Inn off of I-95 in Florida. The Collateral was built in 2008 and as an Unpaid principal Balance of $7.1 Million.
---
Ref # 025MM-059
Located just steps away from the Atlantic Ocean in Southeast Florida
$995,000
13 units Extraordinary, beautiful Motel. The hotel is in excellent condition and has fabulous curb appeal. This 13 unit motel was completely renovated in 2007 and meets new hurricane construction codes. Located just steps from the Atlantic Ocean, famous fishing and surfing destinations and State Park. The asset produced over $140,000 in room revenue and had over a $94,000 Net Income for the last 12 month ending period for 2010.

This operation hums and has very Low overhead. A great starter Property in a hi-occupancy, established location.

For detailed information and Financials, please contact CW Underhill for a CA Agreement.
---
Ref # 025MM-054
Hotel Investment Opportunity
Southeast Florida
Units: 120 Year Opened: 1972
Stories: 2 Lot Size: 2 Acres, Fee Simple
Utilities: Municipal Pool: Outdoor Pool W / Tiki Bar
Parking: Ample / Above-Ground Corridors: Double-Loaded Exterior
Franchise: Choice Hotels Electronic Locks: Yes
Fire Alarm: Hard-Wired Smoke Detectors Tv's: 25"
Telephones: Direct Dial Elevators: No
Laundry:2 Commercial Washers 3 Commercial Dryers Construction: Concrete Block/Stucco
Zoning: B-2 Commercial Last Year Renovated: 2009
Guest Laundry: Yes Epa: No Known Issues
Restaurant: Leased Meeting Facilities: Yes
Hvac: Individual Thru-The-Wall Units Roof: Built-Up
Managers Apartment: N/A Sprinklered: N/A
Revpar: N/A Condition: Excellent, (No Pip Expected)
Room Revenue: $1,338,348 Price: $3,800,000
Price: $3,800,000 Owner Will Finance
Comments: Landmark Location Florida's Treasure Coast. The Hotel Has Recently Undergone An Extensive Renovation To Reposition The Hotel To The Clarion Flag. There Is No Pip Expected For The License Renewal.
---
Ref # 025MM-032
Development Site for Sale
Orlando, Florida
SELLER MOTIVATED
$$2.6 Million-Reduced
Location:
4000 International Drive Orlando, FL 32819
Zoning:
AC-3
Description:
Located on I-Drive next to the Prime Outlet Mall and very close to the Millenia Mall. Once completed, the Hotel will have I-4 visibility. All infrastructure is finished and all architecture work is done. Site is pad ready and has franchise approval for 184 room Cambria Suites. The hotel will have I-Drive signage.
Site:
2.75 Acres
Price:
$2.6 Million-Reduced -

$200,000 down payment, seller will hold second
---
South East hotel sales - many hotels and motels for sale
Long Term Triple Net Investment Properties, Gas Stations and Convenience store / Gas Station combos.

Sellers - Looking to sell ?
Call us
Southeastern I-95 Corridor Specialists
No other company has a larger buyer data base than us !
NETTING SELLER'S MORE
MONEY FOR THEIR PROPERTIES.
Hotel / Motel and Commercial Real Estate Brokerage
Need help with financing ?
Call us, We place commercial loans ! !
* OFFERS ARE ENCOURAGED *
** A-1 REALTY ARE TRANSACTIONAL BROKERS **


| Home | Contacts | up to $5,000,000 | 5 to $10,000,000 | 10 to $20,000,000 | Over $20,000,000 |Hotel Real Estate Investment Opportunities
| Gas Station Investments (page 1) | Long Term Triple Net | High-end Development | Residential Properties | High-end Residential |
| Land (Acreage) | Land (Acreage) (page 2) | Land (Acreage) (page 3) | Land (Acreage) (page 4) | Business Opportunities |
| Apartment Buildings | Hotel Management | Joint Ventures | Note Loans | Properties for Lease |
| Mobil Home Parks | Bank Foreclosure Opportunities |


"This site may contain links to other sites. These links are not necessarily endorsements by this site."
The gifs, images, and content displayed on this page are believed to be in the public domain.
If you see a file or image that you feel should not be displayed there for any reason,
please send email, and the file in question will be removed immediately.
This site would not intentionally infringe on any copyright.
For questions about this page contact SPTreece
Copyright © A-1 Realty 1999-2013

Hotels & Motels for Sale, Property, Land,
Land Development, and Other Investments by A-1 Realty
A-1 REALTY - COMMERCIAL REAL ESTATE INVESTMENTS
A1- Realty specializes in Florida hotels for sale, Florida motels for sale, motels, hotels, inns, FL hotels for sale, FL motels for sale, FL water frontage, Florida land, Florida real estate, investments property, gas station investments, gas stations, service stations, high-end residential properties, land, long term triple net property, triple net property, NNN, triple net properties, ocean development properties, ocean front, ocean property, port saint Lucie homes, real estate, real estate agent, residential, resort investments, resorts opportunities, rooms, treasure coast, water access, Waterfront Lots, Waterfront property, acreage, ranch, ranches, businesses for sale, Residential Acreage, commercial real estate, and development land for sale